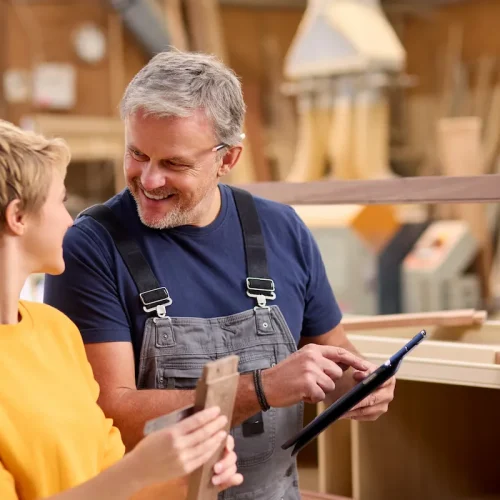 Your business is always moving. Whether you work from the road, an office or home, Winchester Co-operative Bank gives you the tools to manage your business accounts your way.
Laptop, tablet, mobile device – whatever your preferred device, you can easily log in to check balances and confirm cleared transactions; manage your balances, pay bills and transfer funds; download account statements and tax documents, and stay informed with text and email alerts. You can also connect to QuickBooks®.
For even greater convenience, you can use our Mobile Banking App for Apple® and Android™ to manage your money and deposit checks easily and securely. Use one of the links below to download our app. Keep in mind, you need to be registered for Online Banking to use Mobile Banking and the Mobile Banking Apps.
With Direct Payment Services, you can pay yourself or your employees or vendors directly, securely and affordably. We offer competitively priced packages that are based on your monthly transaction volume and include two RSA security tokens.
Businesses can request a special bag to securely drop off deposits after hours at each of our offices. The next business day you will receive a receipt after we process your deposits.
Call 1-877-WCB-Bank (1-877-922-2265) 24 hours a day, 7 days a week to access account information, including account balances, mortgage and loan balances, and past transactions. You can also use Telephone Banking to transfer funds or make a payment to your WCB mortgage or loan.